Posted by Denny at 00:09 on Wed, 20 Nov 2019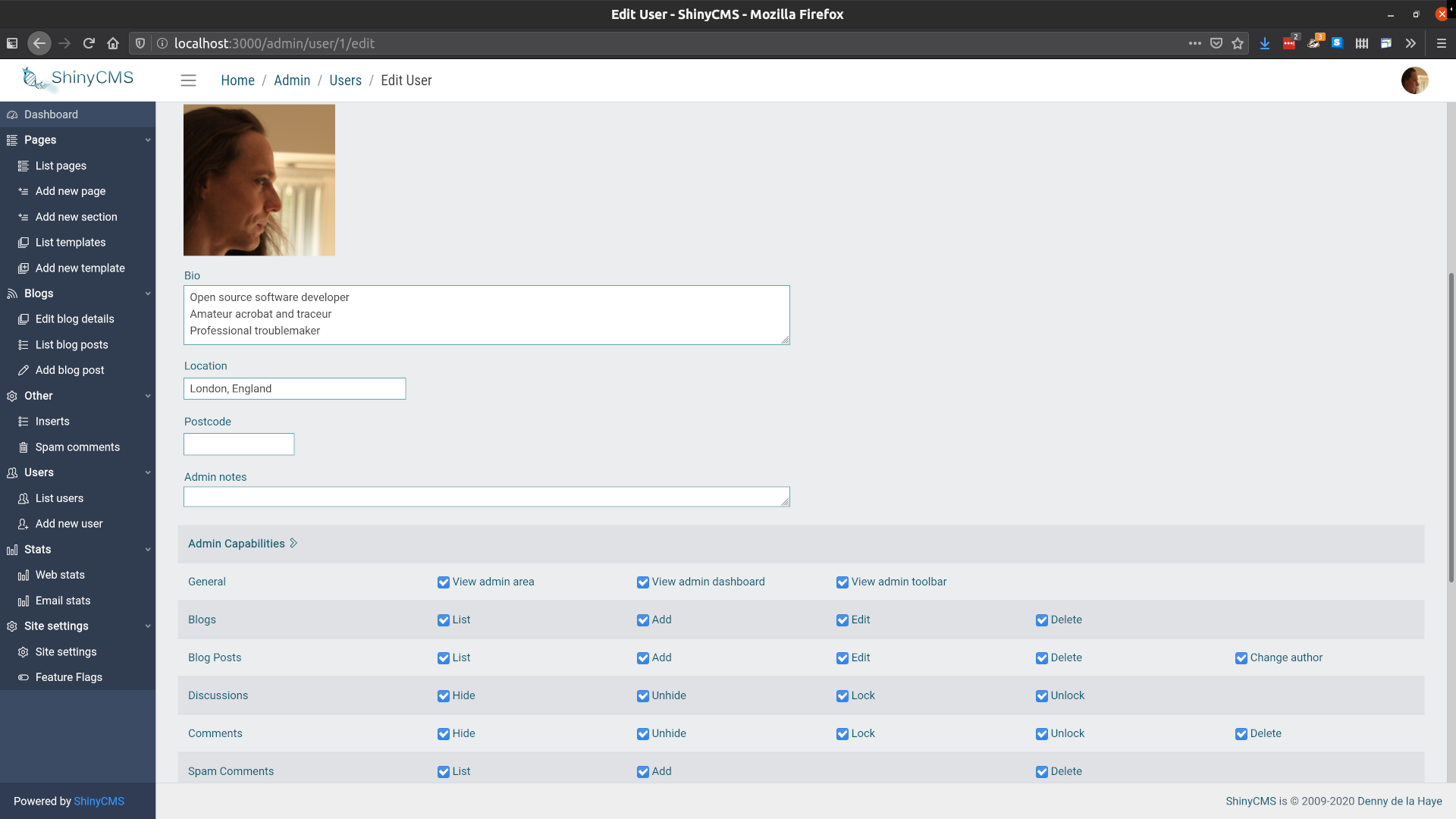 I just merged a PR to add CoreUI templates and styles to the admin area.
After a little thought, I decided to use the beta pre-release of CoreUI 3.0. The Perl version of ShinyCMS uses CoreUI 2.x for its admin area, but it seems to make sense to go with the newer version from the start on this project, even if it's not quite ready for release yet.
I don't use most of the advanced features of CoreUI - the widgets and charts and so on - but just wrapping everything in their layout and using their basic styles gives the ShinyCMS admin area a consistent, professional look and feel, and I know it'll be almost no effort to keep it that way as I continue to add more features from the todo list.
In other news, it's about ten minutes past midnight here, which means it's (just about) my mum's birthday today. I don't think she'd particularly appreciate my dedicating a PR to her though, so I guess I'll get to bed now, and buy her a card in the morning instead :-p